Welcome to Chapter One
Welcome to the very first Chapter of the Vietnam Veterans of America, with a great history of service. Our goals are the same as the national organization, which is to promote and support the full range of issues important to Vietnam veterans, to create a new identity for this generation of veterans, and to change public perception of Vietnam veterans.
Some of the items VVA works towards on both a local and national level are:
• Advocate on issues important to veterans
• Provide programs and services that improve our well-being
• Serve our community
The Rutland Chapter has been involved in a number of local community programs and events as well as the erection of a memorial to our fallen comrades.
Please feel free to explore our site. If you're a Vietnam era veteran and would be interested in joining our chapter or to learn more about membership, please feel free to contact us.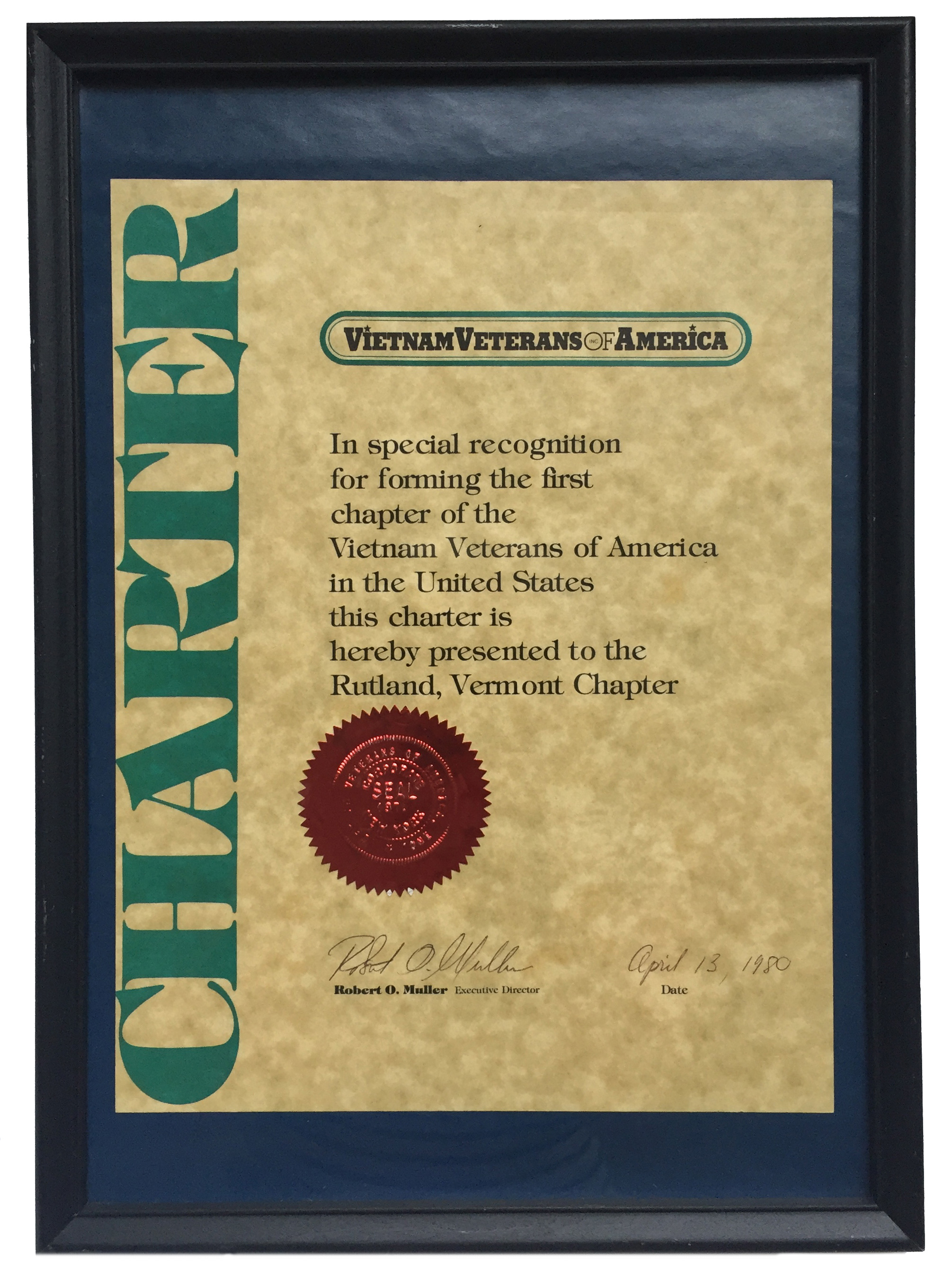 Join Us
VVA Chapter 1 meets the Third Wednesday of the month at the
VFW Post 648- 2nd floor, 15 Wales Street, Rutland, Vermont
at 6:00 PM.